MARC DESVALLÉES
1962
Marc was born in Gouville sur Mer in the Manche Department, Normandy, France.
1979
Began his apprenticeship at age 17, during a summer job.
1992
"The Spark" Workshop is created.
1996
Arrival of Pascal Poutrel, the first craftsman of the workshop, coming from the aeronautics industry (boiler making).
2002
Elisabeth, Marc's wife, passionate about architecture and with a degree in Art History, joins the Workshop.
2008
Evann Rose, artistic metalworker, joins the Workshop.
ROCOGNITION AND AWARDS
Best craftsman apprentice in the Manche.
Silver medal awarded from the Academy of Architecture for his lighting creations and furniture in collaboration with the Chief Architect of Historical Monuments, Madame Schmuckle-Mollard.
Awarded the prestigious Palm prize from the Architecture Council of Urbanism and the Environment, for the creation of the site of the "Petite Chapel de Mortain" under the direction of the architect Benoit Flin of Deauville and  Department of Provincial and Local Government (DPLG).
Label EPV (Patrimoine vivant) the Ministry of Industry and Employment.


This is a recognition of the state, established to distinguish French companies to craft skills of excellence.Living Heritage Company created by the Ministry of Industry and Labour to promote economic assets, consisting in particular of a rare know-how based on the mastery of traditional techniques or sophisticated a given territory.
QUALIBAT Label.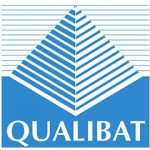 449 Ironwork Art. The company masters the metalworking and have the knowledge of the ancient techniques to make the restoration of structural metalwork. She is able to conduct historical and artistic research and ensure the design and implementation of all elements of decorative ironwork.
4432 Ironwork Art. Now master of traditional techniques such as ironwork débillardage, bending, shaping, spinning and screwed or riveted assemblies Mention "built heritage".
4493 Ironwork Art. The company replaces or restores structural metalwork defined as part of the ancient heritage or protected under the Historic Monuments.
HISTORIAL MONUMENTS
2000
Les Monts d'Huisnes creation of a staircase handrail in bronze.
2003
Mont St Michel creation of liturgical furniture for the "Fraternité Monastique de Jérusalem".
Versailles Castle locksmithery 'Potager du Roy', staircase handrail Hameau de la Reine « Tour Malborough ».
2005
Strasbourg Cathedral creation of monumental chandeliers (lustrums) at the Chapelle St Laurent.
2007
Sucy-en-Brie Castle creation of monumental chandeliers (lustrums) for the Castle which now hosts the Arts & Music House (Maison des Arts et de la Musique).
City of Mortain creation of balustrades, the « Petite Chapelle ».
2014
Vaubadon Restoration of the main portal.
PRIVATE INDIVIDUALS
2003
Manor House of Grand Taute locksmithery – windows defence bars.
2006
Sebeville Castle locksmithery and "débillardée" interior staircase handrail.
2008
St Ursin Castle creation of interior and exterior staircases handrails, balustrades (gardes corps), railings of fence and gate.
2009
Hôtel Particulier Bayeux Restoration of an interior staircase handrail of the 18th century (work of the iron craftsman Jean-Pierre Le Chartier).
SUBCONTRACTING
2005
Farcheville Castle.
La Palluelle Castle.
2006
François Pinault "débillardée" interior staircase handrail.
2008
Siemens.
TF1.
SCULPTURE